Spotlight Saturday


Spotlight Saturday


Another Zoom Class!
This line is just so beautiful in person!
I had so much fun designing these pages and cards.
You can use them for remembering someone you have lost (or even a pet) or wedding/love pics. There are so many different sayings on the cards and stickers, that there are many options.
You can't tell in the pictures, but the colors are so beautiful and has gold foil!

We will make 2 Double Page Layouts plus 4 cards.
And you have plenty of leftovers to keep creating!
Saturday June 27th 2pm EST
Just $25
That is less then the retail cost of the items PLUS you get the class!
As always, if you do not wish to attend the class, no problem. You can purchase the kit and I will send you pictures of the projects.

www.cropcirclesretreat.com









Reminder- last week's Storage special ends today, Saturday night!!

www.cropcirclesretreat.com

I know many of you have been organizing your Scrapbook Supplies while having some extra time at home. So I thought it was the perfect time to showcase some Storage Items.

For years I have not been able to offer Totally Tiffany Products in our store, but was excited when they became available to me again!



If you are not familiar with Totally Tiffany, they are most known for their Scrap Rack


But they have many more products.
What I am most excited about is the Create and Carry Craft Binder!
Especially when I saw they come in Purple. haha
Makes it so easy to pack up for crops or just to move around your craft room.


I am so happy to offer the Desktop Organizer again!
I sold them so quickly last time I didn't get to save one for myself.
So I will be ordering one for me for sure.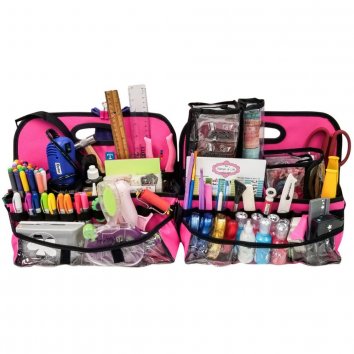 I am offering a special for 1 week only.

Starting today, Saturday June 6th, to end of day Saturday June 13th:
Spend $50 - Receive for FREE 12x12 Paper Pocket 3 pack
Spend $100 - Receive for FREE 12x12 Paper Pocket 3 pack AND Collection Keeper 3 pack
Both of these are essential for organizing!
Special applies to only Totally Tiffany Products, pre-tax.

All these items are on Pre-Order but on target to be shipping soon.
So on Monday June 15th I will place my order based on your orders through my website during this week and we should receive the product within 2 weeks.
Then I can ship them off to you.
A few of the products are not available until Aug and I have listed that on my website.

You can find all the products in our Featured Products section
Just click here


Newsletters
If you have missed any newsletters, I have started adding them to my website. Just click on Newsletters and they are listed there.


Thank you for your support