New Mixed Media Class
Our Next Mixed Media Class is going to be fun and relaxing!
I learned this technique from Gina K.
I call it Black/Kraft Illusion! It is a fun way to use Colored Pencils
Virtual Class is June 12th 2pm EST



I am offering a GREAT price on this Class!
As always, no need to attend the live class.
You can purchase the Kit and within a week after the class, you will receive the video to put these cards together on your own time.
Check out all the Goodies you will get and Purchase the Class/Kit HERE






Virtual Crop
I have to admit, I am really getting addicted to our Virtual Crops!
Our next one is June 25th & 26th (Friday & Saturday)
The crop is just $10 with some perks included
But I know many of you like to take classes,
so you can up-grade to include a Class Kit sent to you!
This month the Kit is $22 and that INCLUDES the Crop Fee!!
Here is just one of the 2 Double Page Layouts we will make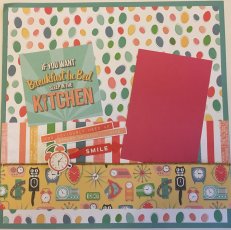 We are also offering a rewards program. For every 5 virtual crops you attend, you will get
the next one free! (or $10 off if you are up-grading)
Click HERE to see the layout you will make plus all the Crop Details.
Very Limited number of Kits available, so don't hesitate to sign up!
Just click the dropdown box to select Crop Only or Upgraded Crop
Save the Date for our July one- July 30th & 31st

In Person Crop
Come celebrate Our 9th Anniversary with us!
Since there are limited spots available,
I am offering 2 Weekends to choose from.

July 16-19, 2021 (3 Spots Left)
July 23-26, 2021 (3 Spots Left)
(Friday-Monday)
Those of you that have attended one or more of our Anniversary Crops,
you know this is not one to miss.
I have a year's worth of Crop Gifts just waiting to give away!
Check out all the details and grab your spot

www.cropcirclesretreat.com
Thank you for your continued support.