New Mixed Media Class
I am excited for Our Next Mixed Media Class!
We will be using these amazing Ken Oliver ColorSparx Watercolor Powders. So many fun things to do with them! Here are the 4 cards we will make in the class.



You will receive this set of Powders, 4 Stencils,
Including this really cool 6x6 one plus much more!!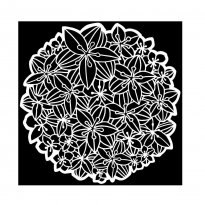 I am offering a GREAT price on this Class!
Retail Value is $57 but you get all the supplies PLUS the Class for $43!!
Virtual Class is July 10th 2pm EST
As always, no need to attend the live class.
You can purchase the Kit and within a week after the class, you will receive the video to put these cards together on your own time.
Check out all the Goodies you will get and Purchase the Class/Kit HERE






Virtual Crop
Our next one is June 25th & 26th (Friday & Saturday)
We SOLD OUT of the Upgraded Crop that includes the Class,
but you can still sign up for the Crop Only.
The crop is just $10 with some perks included
We are also offering a rewards program. For every 5 virtual crops you attend, you will get
the next one free! (or $10 off if you are up-grading)
Click HERE to see all the Crop Details.
Save the Date for our July one- July 30th & 31st- will go on sale very soon

In Person Crop
Deadline to sign up- July 1st
Come celebrate Our 9th Anniversary with us!
Since there are limited spots available,
I am offering 2 Weekends to choose from.

July 16-19, 2021 (3 Spots Left)
July 23-26, 2021 (3 Spots Left)
(Friday-Monday)
Those of you that have attended one or more of our Anniversary Crops,
you know this is not one to miss.
I have a year's worth of Crop Gifts just waiting to give away!
Check out all the details and grab your spot

www.cropcirclesretreat.com
Thank you for your continued support.