New Product
We are so excited to be able to offer these Custom Tumblers!


These are for our Disney Crop, Cropping in the Kingdom!
So if you are coming this year, came past years or signed up for next year,
this is a MUST HAVE! There are 3 different sizes and can be customized! Here are all the colors available.


At this point, we are not shipping them, so you will receive your Tumbler at a Crop or you can come pick it up if you live locally. If you are attending the Disney crop this year, it will be sitting at your table when you arrive.
So check out all the details and place your order HERE




Next Mixed Media Class
We have just 1 Kit Left!!
We will be using these amazing Ken Oliver ColorSparx Watercolor Powders. So many fun things to do with them! Here are the 4 cards we will make in the class.
Virtual Class is June 12th 2pm EST



You will receive this set of Powders, 4 Stencils,
Including this really cool 6x6 one plus much more!!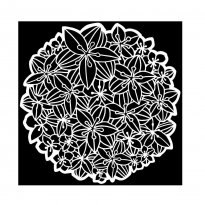 I am offering a GREAT price on this Class!
Retail Value is $57 but you get all the supplies PLUS the Class for $43!!
Virtual Class is July 10th 2pm EST
As always, no need to attend the live class.
You can purchase the Kit and within a week after the class, you will receive the video to put these cards together on your own time.
Check out all the Goodies you will get and Purchase the Class/Kit HERE







New Crop Announcement


"Scrap-toberfest" Crop
Our Festival of Scrapbooking!
Oct 22-24, 2021 (Fri-Sun)
Hilton Garden Inn– Port St Lucie
Includes your hotel room, 6 foot table space,
some meals, table gift, drawings, giveaways
So happy to be coming back to South FL!!!
3 Day– Friday 10am– Sunday 4pm
$434 Single Occupancy $328 Double Occupancy
$292 Triple Occupancy $275 Quad Occupancy
3 Day– LOCAL- $220-includes everything except the sleeping room
Just a $50 Deposit Saves your Spot! - nonrefundable/nontransferable
Come enjoy the last crop of 2021!!
Grab your spot

Disney 2022

Scrapbook Barn presents the 7th Annual Cropping in the Kingdom Weekend Crop
September 15-18, 2022 at The Contemporary Hotel, Walt Disney World Resort.
Your magical weekend will include cropping in the Grand Ballroom at The Contemporary; a goodie bag upon arrival; your crop table with an option to increase your space; your hotel room at the iconic and newly renovated Contemporary Hotel that has 3 beds in the room; door prizes and giveaways; some of your meals; a game or two; a contest of two; plus your two favorite vendors: Crop Circles and Scrapbook Barn.
So click HERE to check out the details and how to sign up!

Virtual Crop

Our next one is July 30th & 31st (Friday & Saturday)
We have just 1 of the Upgraded Crop that includes the Class left,
and you can still sign up for the Crop Only.
The crop is just $10 with some perks included
We are also offering a rewards program. For every 5 virtual crops you attend, you will get
the next one free! (or $10 off if you are up-grading)
Click HERE to see all the Crop Details.
Save the Date for our Aug one- Aug- 27 & 28


www.cropcirclesretreat.com



Thank you for your continued support.